SUSTAINABILITY TOPICS
YKK Sustainability Journal Published
Updated: March 3, 2021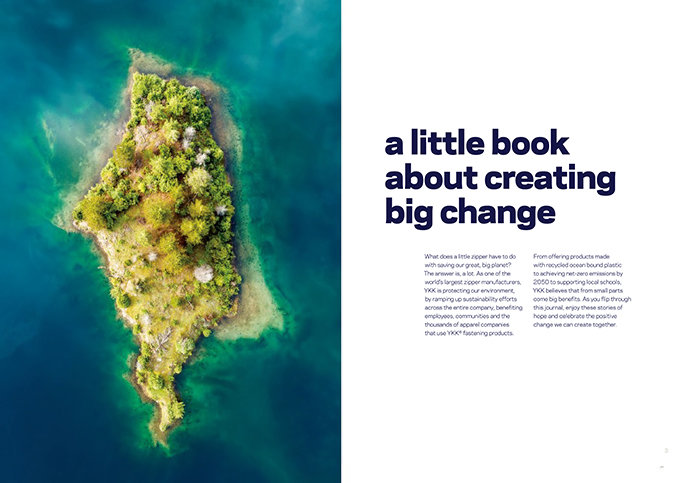 YKK has published the "YKK Sustainability Journal", which presents the company's sustainability initiatives through images and stories. It is being used globally as a customer communication tool.
YKK Group works through its core business to contribute to a sustainable society, guided by the YKK philosophy of the "Cycle of Goodness", which asserts that "no one prospers without rendering benefit to others". Increasingly, companies are being asked to play a role in global-level environmental protection. In April 2019, YKK Group formulated the YKK Group Environmental Vision 2050, which maps out long-term policies aimed at contributing to sustainable societies.
Additionally, in October 2020, YKK announced its "YKK Sustainability Vision 2050". This sets out sustainability targets for achieving "climate neutrality" by 2050. The Group is working on five themes - climate, resources, water, chemical substances - and ten SDGs related to each of these.
Sustainability cannot be achieved without partnerships. The Sustainability Journal has been published in the hope that it will win the support of customers and society at large for YKK's initiatives, and encourage everyone to work together to achieve a sustainable society.
YKK Sustainability Journal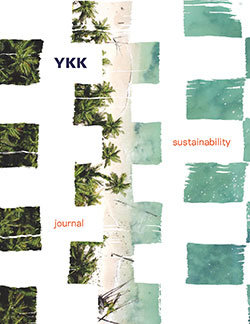 Download
YKK Sustainability Vision 2050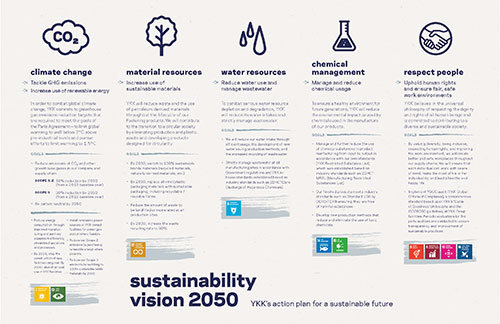 Download